Hallo, ihr schönen Menschen. Ich muss mal wieder ein bisschen Müll loswerden und wollte das natürlich nicht geschehen lassen ohne ein paar Worte über die aufgebrauchten Produkte zu verlieren. Die Resonanz ist dieses Mal sogar sehr positiv. Fehlkäufe kommen kaum noch vor, ich verbrauche insgesamt viel weniger. So kann es weiter gehen.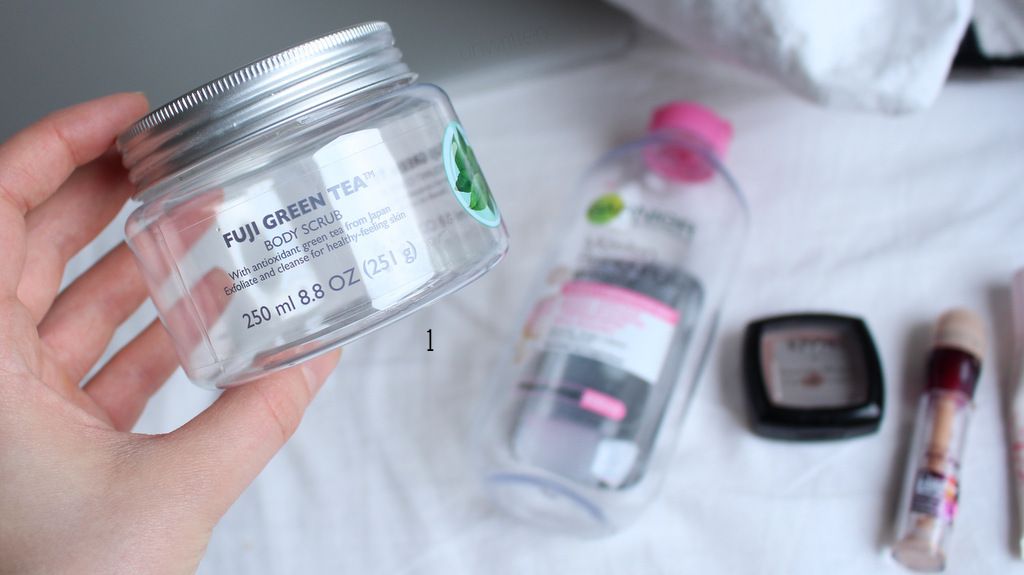 (1) The Body Shop Fuji Green Tea Body Scrub
Es geht mal wieder mit The Body Shop los. Dieses Peeling habe ich von einer wunderbaren Redakteurin, bei der ich mein Praktikum angefangen habe, zum Ausprobieren bekommen – von der Body Butter bin ich schon länger Fan. Das Peeling hat mir gefallen, mich aber nicht umgehauen. Duft und Pflegewirkung waren super angenehm, aber die Konsistenz war sehr glibberig und die Peelingkörner für meinen Geschmack auch nicht grob genug.
Nicht gekauft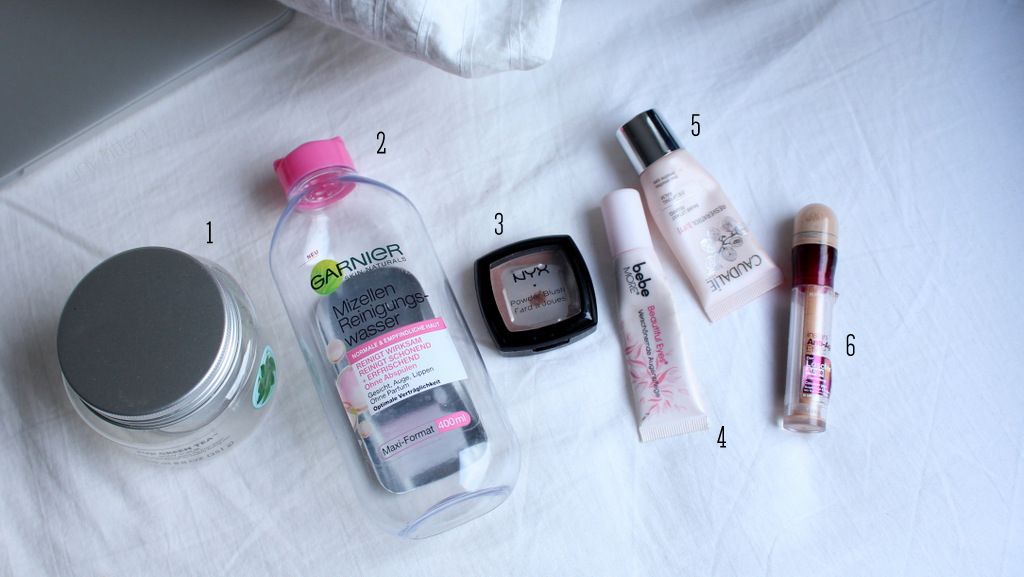 (2) GARNIER Mizellen Reinigungswasser
Flasche Nr. 2 und immer noch sehr wirksam und
angenehm. Die 400ml sind echt ergiebig! Eine Reisegröße nehme ich immer gern mit. Aktuell möchte ich erstmal mein Bioderma Reinigungswasser aufbrauchen. Danach werde ich vermutlich aus Kostengründen wieder zu diesem hier greifen.
Nachgekauft
(3) NYX Powder Blush "Taupe"
Es ist DAS Blush zum Konturieren. Aschig im Farbton, perfekt pigmentiert, super zu verblenden. Ein Puder aufzubrauchen ist noch mal eine ganz andere Liga. Selten habe ich eins wirklich bis zum Schluss verwendet. Mein Papa hat mir zu Weihnachten Nachschub besorgt :) Ansonsten hätte ich selbst
nachgekauft
(4) Bebe More Beautiful Eyes Augenpflege
Angenehm leichte Textur und perfekte Unterlage für Concealer. Ich habe zum Glück recht unproblematische Haut um die Augen herum und bin da relativ leicht zufrieden zu stellen.
Nachgekauft
(5) Caudalíe Resrevatol Lift Augenbalsam
Mein Favourit aus der Goodie Bag, die ich damals auf dem Presse Event bekommen habe. Eine tolle Augenpflege mit Luxus-Faktor, die gegen Alterungserscheinungen angehen soll. Habe ich nichts gegen, kann mit meinen 22 Jahren aber auch nicht wirklich von Resultaten berichten. Man kann wohl nicht früh genug anfangen, in meinem Budget liegt die Pflege jedoch nicht. Empfehlen würde ich sie trotzdem.
Nicht nachgekauft
(6) Maybelline Instant Anti-Age Effekt Concealer
Ein weiterer Klassiker, den ich wieder mal kontinuierlich verwendet habe. Perfekte Deckkraft, perfekte Applikation via Schwämmchen (wobei ich mir manchmal Sorgen um die hygienischen Umstände mache), perfektes Format zum in die Tasche schmeißen. Für mich mittlerweile eine sichere Nummer und vermutlich eins der wenigen Kosmetikprodukte, auf die ich wirklich nicht verzichten KANN :P
Nachgekauft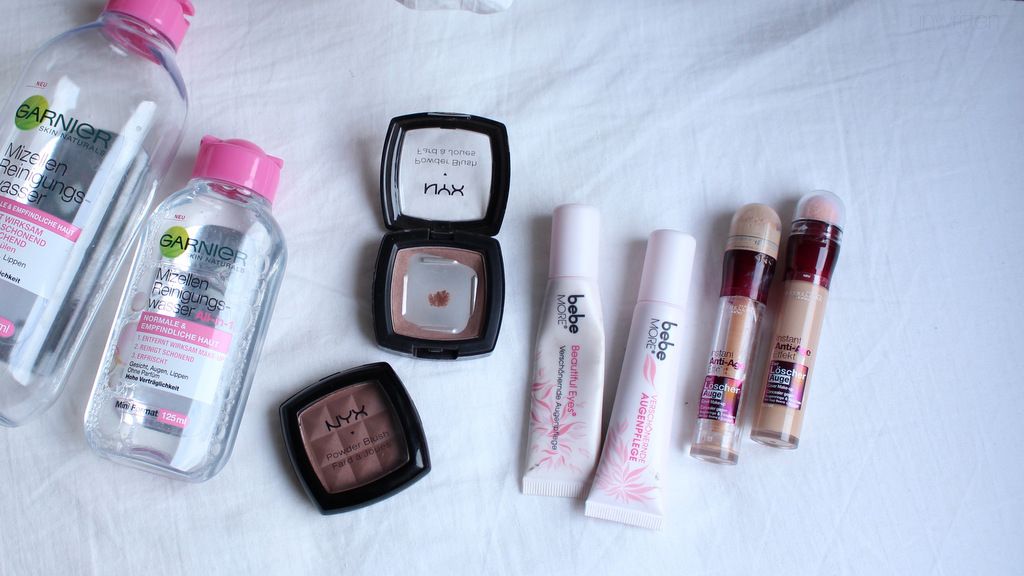 Die alten Hasen und ihre Nachfolger :) Nach wie vor bin ich super zufrieden und das Mizellenwasser wird vermutlich wieder gekauft, sobald ich die restlichen Abschminkprodukte hier aufgebraucht habe. Und wie sieht es bei euch aus? Freue mich auf eure Verlinkungen zu Posts & Bildern! Bis bald.